Enriching lives through travel
for more than 35 years.
Georgia Hardy Tours: educational travel and custom tours for schools, organizations, families, and lifelong learners of all ages.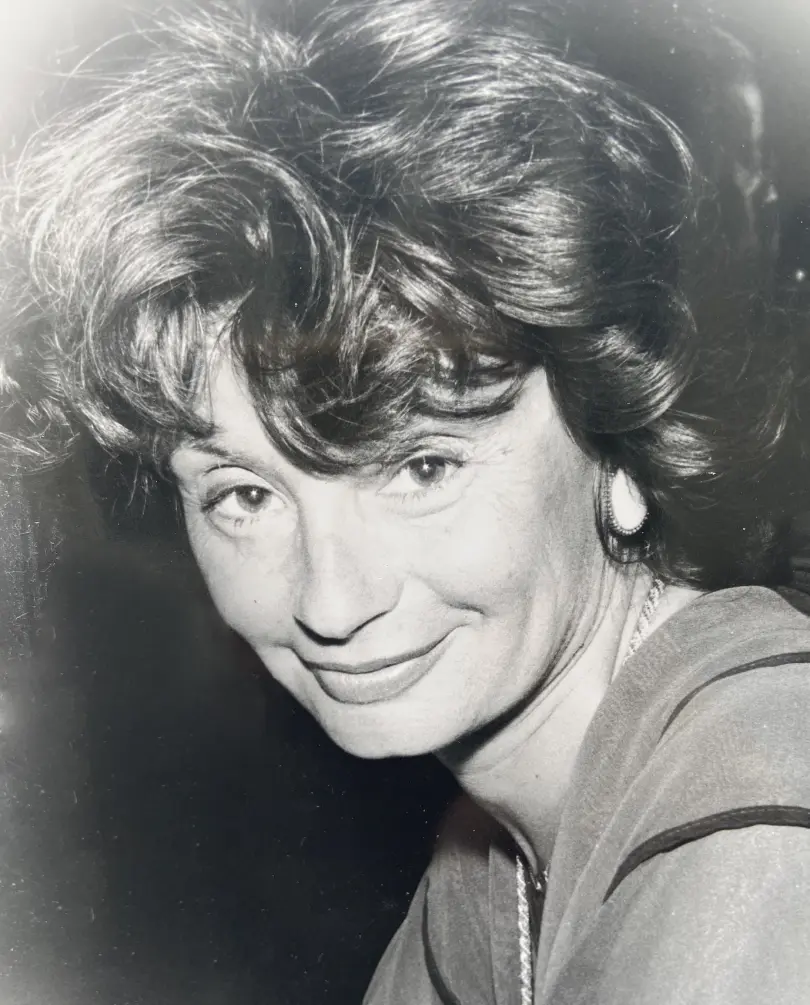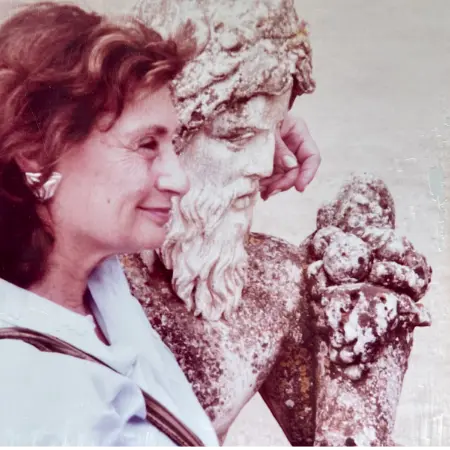 Where the GHardy
story all began.
Our roots are in Europe, but our passion for organizing life-changing travel journeys spans the entire globe.
The vision started with the extraordinary Georgia Hardy. Born in Budapest, Hungary, Georgia lived in Austria and Venezuela before coming to Canada in the 1950s. With a personal exuberance and cosmopolitan flair, Georgia made her name in the educational travel business, honing her talents at Butterfield & Robinson. She developed a rare mastery of the student trip niche and soon attracted an avid following of teachers and youth leaders.
From there, she broke out on her own. In 1987, Georgia founded Georgia Hardy Tours, as a specialty travel company serving schools, youth organizations and educational institutions.
Today, Georgia's legacy lives on, and Georgia Hardy Tours is a family-owned and operated bespoke travel company based in mid-town Toronto. While still a Canadian leader in student travel, it has expanded to also offer specialty tours, luxury vacations, and bespoke, tailor-made adventures around the globe.
While Europe remains a focus and a real specialty, there is no point on the compass Georgia Hardy Tours can't take you to — with flair, finesse and first-rate planning.
GHardy Tours is much more than a group travel agency. We provide group travel journeys tailored to your needs and desires.
A full-range group travel agency that guarantees a worry-free trip. We specialize in making worldwide group travel a reality for our clients. Our team of dedicated professionals will take care of the logistics, leaving you with peace of mind on your journey.
We have access to the world's best luxury accommodations and transport services. Whether you're looking for 5-star resorts in the Swiss alps or a private yacht. Your journey includes all ground transportation and hotel accommodations for your group.
From exploring Rome's traditional pizza spots to tasting the freshest seafood in Lisbon, there's something for everyone. And with carefully planned stops and activities along each tour, GHardy Tours ensures that our guests get to taste incredible dishes and uncover hidden gems along the way.
Our mission is to curate the perfect itinerary with full transparency for your group, no matter where in the world you want to go. From luxurious hotels to gourmet restaurants to exhilarating experiences and behind-the-scenes access at local hot spots, you don't have to worry about coordinating schedules, transportation, or activities. We do it all for you.
At GHardy Tours, we are dedicated to curating extraordinary travel experiences that go beyond the ordinary.
Our mission is to inspire and enable travelers to discover the world in all its diversity, connecting with cultures, landscapes, and people in meaningful ways.
Guided by our passion for exploration and commitment to responsible travel we create journeys that blend authenticity, comfort, and adventure.
Driven by our belief that travel has the power to broaden horizons, we want to be the catalyst for life-enriching experiences. With care and attention to detail we aim to foster a sense of wonder, cultural understanding, and an enduring love for the places our clients visit.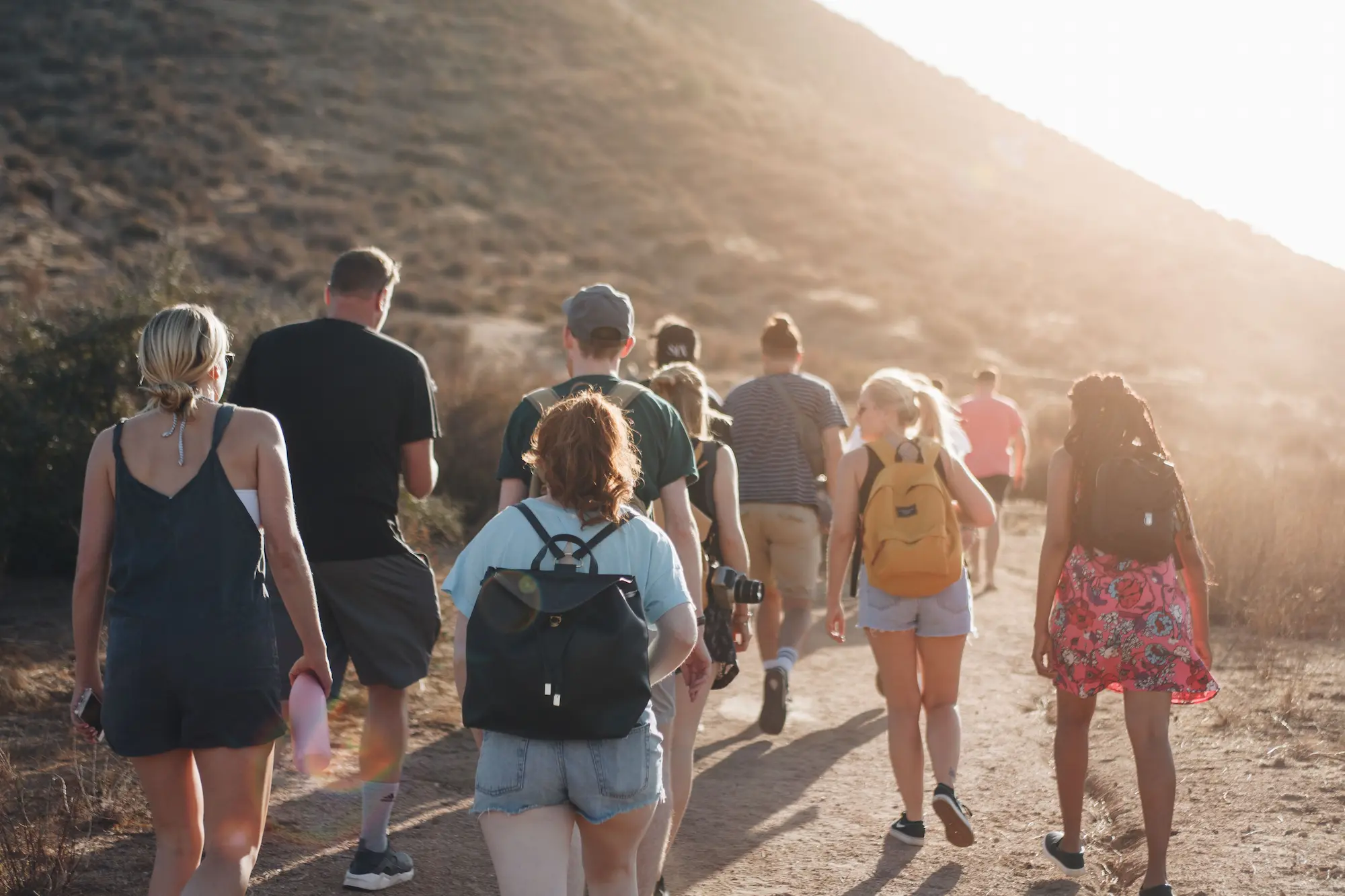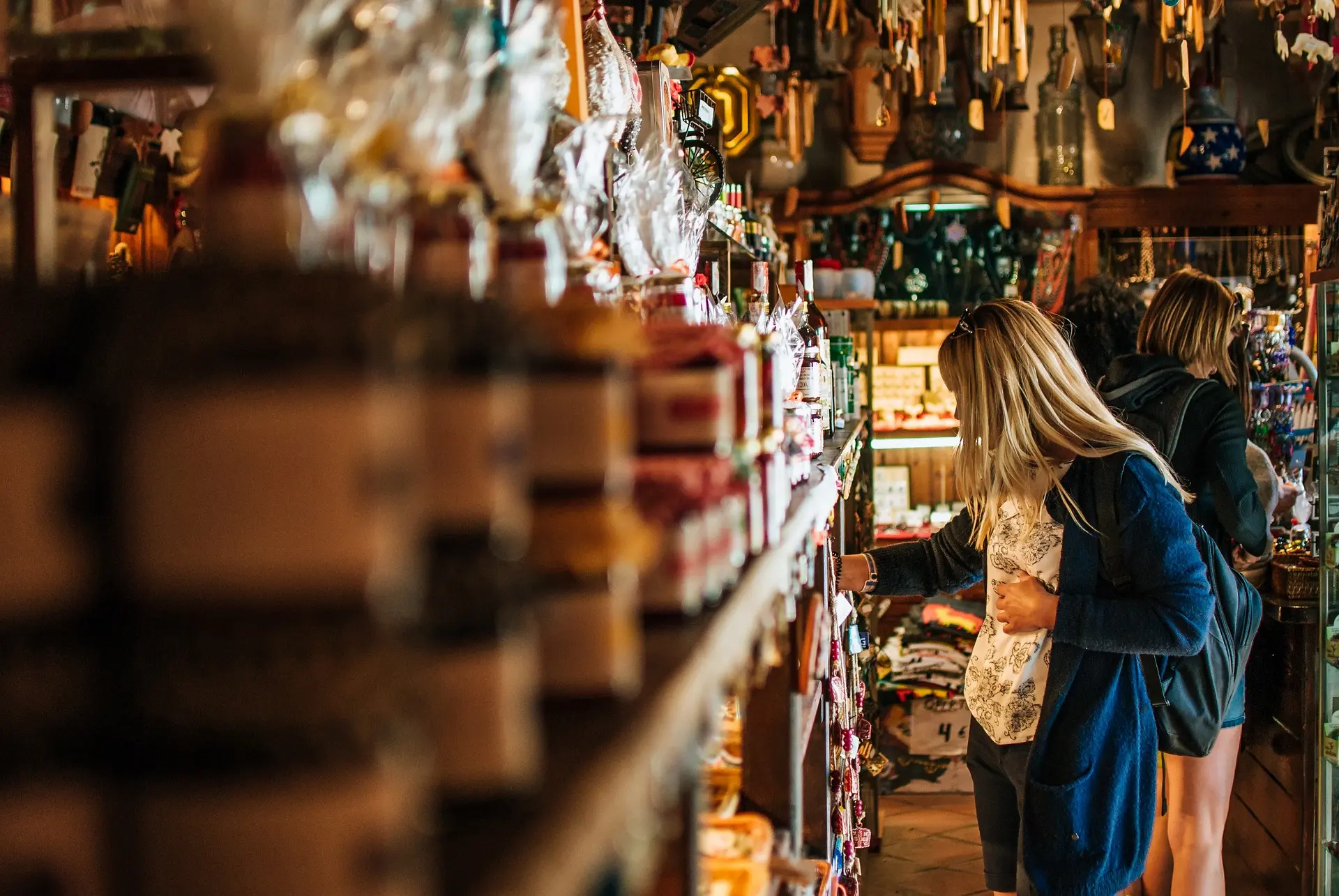 At GHardy Tours, we are driven by a set of core values that shape every aspect of our operations and interactions.
These values are the compass that guides us on our mission to provide exceptional travel experiences. They reflect our commitment and care to our customers, partners, team members, and the world at large.
Our customers are at the heart of everything we do. We are dedicated to understanding their unique needs, preferences, and aspirations. Our goal is to create personalized and memorable journeys that exceed their expectations, leaving them with cherished memories.
We are relentless in our pursuit of quality. From the accommodations we select to the experiences we offer, we strive for excellence in every detail. Our dedication to quality ensures that every journey with us delivers value.
We are relentless in our pursuit of quality. From the accommodations we select to the experiences we offer, we strive for excellence in every detail. Our dedication to quality ensures that every journey with us delivers value.
The safety and security of our customers and team members are paramount. We adhere to the highest safety standards and continuously assess and improve our practices to ensure peace of mind for all.
We recognize our responsibility to protect the environment and the communities we visit. We are committed to sustainable travel practices that minimize our ecological footprint, support local economies, and contribute to the preservation of cultural and natural heritage.
We embrace innovation as a means to continually enhance the travel experience. We actively seek new technologies and creative solutions to make travel easier, safer, and more enjoyable.
Our team members are our greatest asset. We empower them with the knowledge, tools, and resources they need to excel in their roles. We foster a culture of collaboration, respect, inclusivity, and continuous growth.
We share a deep passion for exploration and adventure. Our love for travel drives us to discover new horizons, seek out hidden gems, and inspire the same sense of wanderlust in our clients.
These values are the principles that shape our decisions and actions. At G/Hardy Tours, we are committed to upholding these values to provide exceptional travel experiences that leave a lasting, positive impact on our customers, our partners, and the world.
Hear it from our clients first
I've had the privilege to take part in many trips by Georgia Hardy Tours over the past 25 years — golf, skiing and trips with friend groups. Each one is expertly curated and very well organized. Their experience and local knowledge at each destination really makes a difference. 5-Star service all the way... would definitely recommend to anyone wanting an amazing trip that is custom designed!
I had an absolutely incredible experience with GHardy Tours for my trip to Switzerland. From start to finish, everything was flawlessly organized and executed. The attention to detail was remarkable – from the seamless travel arrangements to the carefully selected accommodations that provided stunning views of the Alps. I can confidently say this was one of the best travel experiences I've ever had. I'm already looking forward to my next adventure with them!
Thank you so much for arranging everything for our Italy trip. We had an amazing time without focusing on planning logistics. Your driver and guides are top of the line and mesmerized us with their in-depth knowledge. We cannot express our sincere gratitude with everything you have done for us. Thanks to you, we LOVED, LOVED, LOVED our experience in Italy!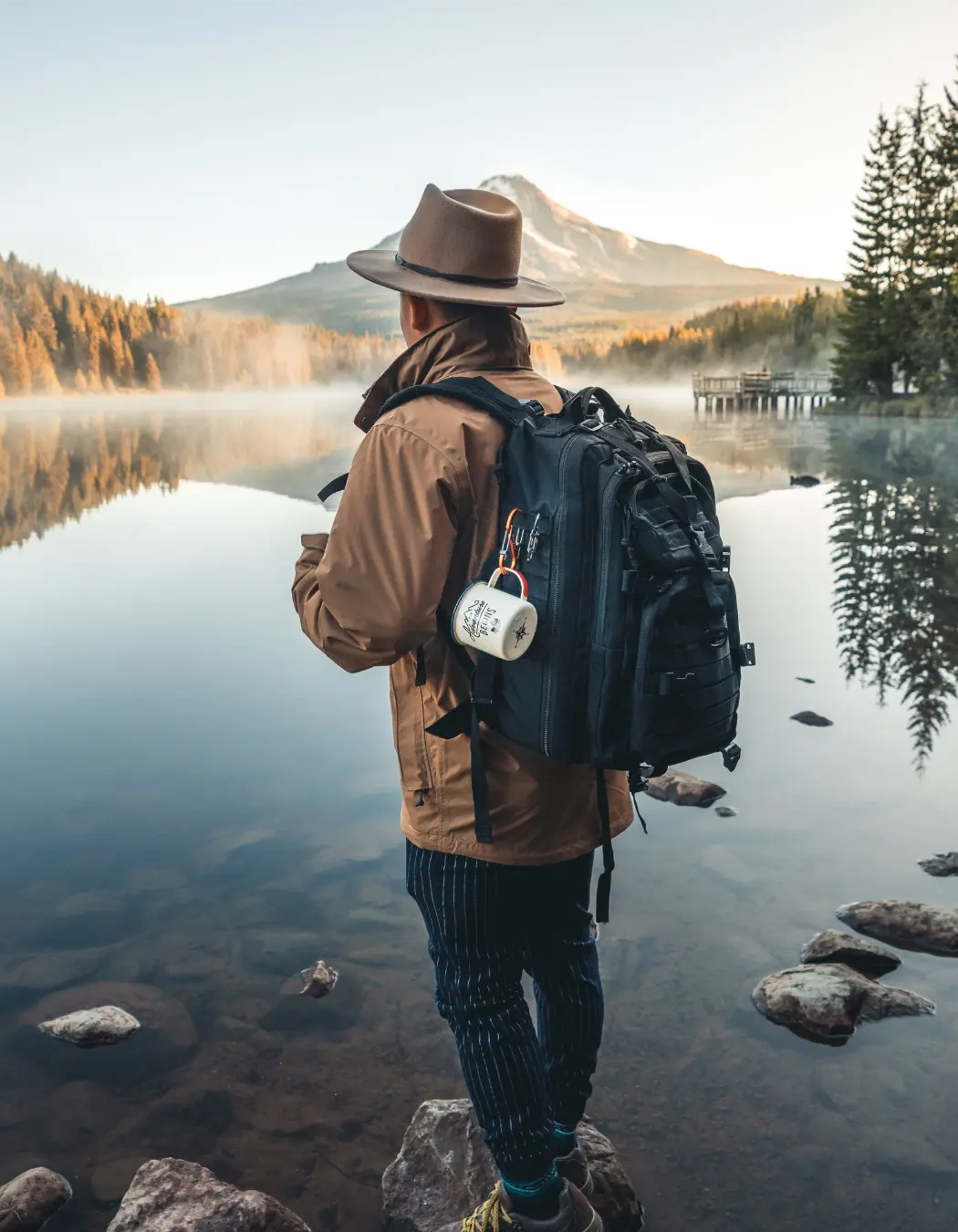 Helping you achieve your traveling dreams.
Strong leadership is in the details.
As president of Georgia Hardy Travel, George blends his mother's passion for travel with a business background in corporate finance. A chartered accountant with a degree in commerce from the University of Toronto, he took the helm of the family business in 1992, expanding its scope beyond strictly student travel to encompass bespoke journeys for individuals and groups.
George is very much a hands-on leader, travelling widely to inspect hotels and restaurants, and ensure all itineraries flow smoothly. With a big heart for his travellers and a head for numbers, George also scrutinizes every trip costing to ensure each client receives maximum value for every travel dollar spent.
In addition to leading the company, George is also an experienced tour organizer and destination expert himself. Notably, he's arranged ski trips to Zermatt, exclusive golf trips to some of the world's signature locations, and top-notch student music trips for one of Canada's premier choir schools.
Places he's lived:

  Canada and the UK.

Travel destinations he loves most:

South of France (wine, cuisine and lifestyle). Skiing in Zermatt Switzerland (winter). Sailing in the Mediterranean (summer)
Melina Mancini
Vice President, Sales
Creator of captivating voyages.
Since 2004, Melina has brought her infectious enthusiasm and wealth of overseas travel experience to enliven the journey for Georgia Hardy travel customers. As client liaison for the company today, she is the first point of contact for all Georgia Hardy Tours travellers and suppliers.
Her passion for travel started at University of Western Ontario (UofW) where she was selected as the very first UofW student to study Italian language and culture in Siena, Italy on the study abroad program. Joyously infected by the travel bug, Melina moved to Madrid after graduation to teach business English to high profile clients like the European Commission. From there, she moved to Scotland for a wee spell, honing her customer service skills in the recruitment field.
Energetic and resourceful, Melina is the first point of contact at GHardy Tours for clients in the trip planning process. Melina's understanding of the detailed requirements for groups is unparalleled. She is an expert at navigating the complex trip approval process for school boards and public institutions. Melina's dedication to planning and executing tours for educators and teachers is remarkable.
Fluent in Italian and a true citizen of the world, Melina is most passionate about rooting out enthralling new locations to share with her travellers. As a mother of two young boys, she also understands the delightful challenges of travelling with active kids and keeping them engaged and happy.
Places she's lived: Canada, Italy, Spain, Ireland and Scotland.
Travel destinations she loves most: Costa Rica (nature and wellness) and Italy (because Italy has the best of everything!)
Take only memories, leave only footprints.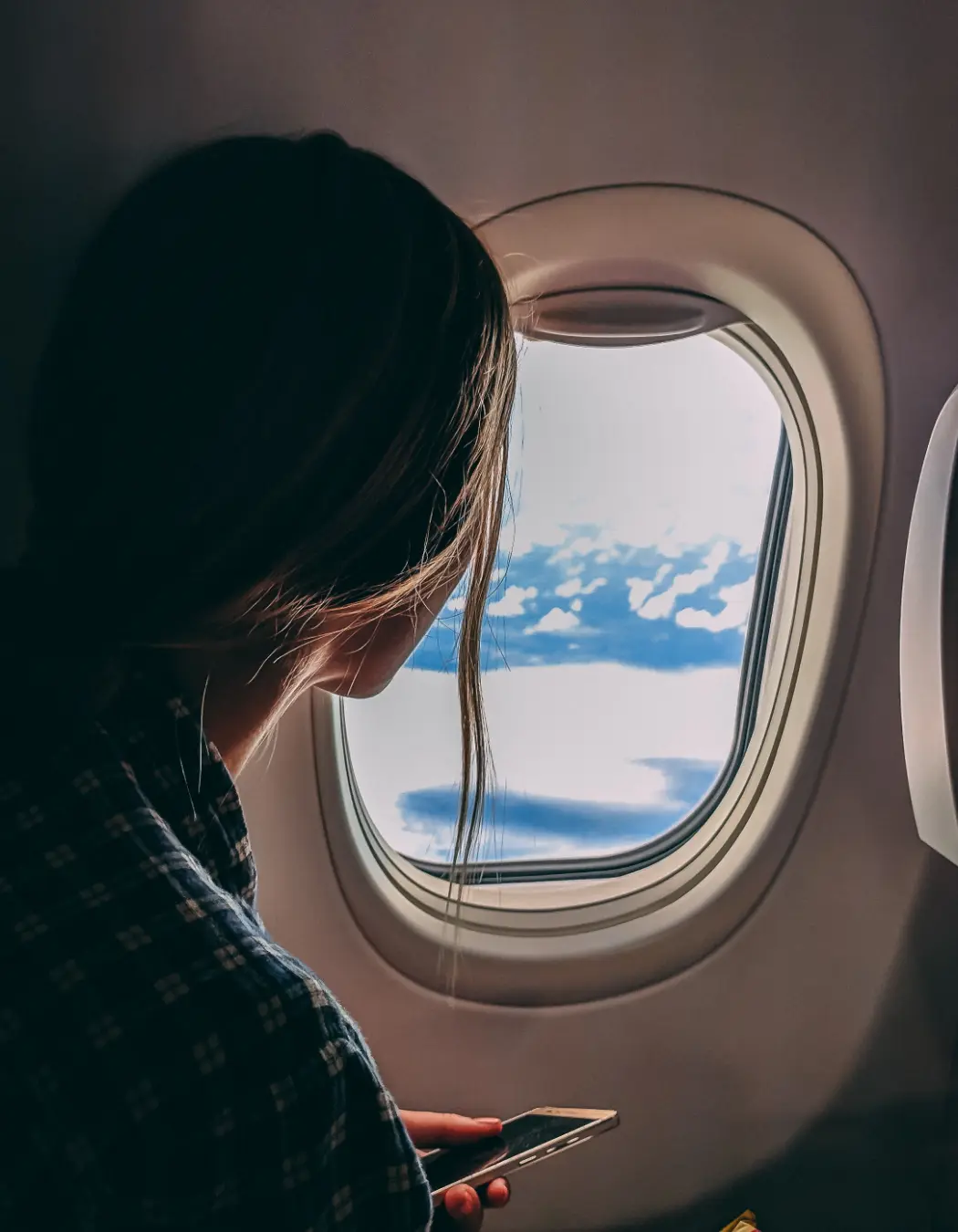 We are all travelers in the wilderness of this world.
Kathleen Hardy
Vice President, Product Development & Luxury Experiences
Navigator of extraordinary travel experiences.
As our destination expert and luxury itinerary trailblazer, Kathleen Hardy has been breathing life into Georgia Hardy bespoke travel journeys for more than a decade. Together with her husband George, she helps steer the organization forward, respecting its proud heritage while innovating its present and future. Prior to joining the company, Kathleen was a corporate communications executive, leading national campaigns for some of Canada's top technology brands.
Her strong communication skills ensure excellent rapport and open dialogue with specialty travel clients. An avid traveller with an insatiable curiosity (and a BAH in History and English from Queen's Unviersity), she is a master at crafting imaginative itineraries, packed with a bounty of special extras, for clients like the Royal Ontario Museum, culture-focused small groups, and luxury family vacations. Kathleen's knowledge of destinations and carefully curating experiences to reflect a particular travel style is an invaluable resource that all GHardy Tours staff rely on.
The mother of two well-travelled teen girls, she has a special interest in designing magical, multi-generational family trips that delight, excite and celebrate special occasions.
Places she's lived: Canada, England and Switzerland.
Travel destinations she loves most: London (culture), Utah (hiking), Switzerland (skiing), Tofino, BC (surfing), Greek Islands (sailing).
Connie Koenigkann
Vice President, Adventure & Experiential Travel
Architect of inspiring bespoke journeys
Born in New York and raised in Brazil, Connie grew up near the iconic beaches of Rio de Janeiro before attending university in New England at Boston University. After more twenty years in the fast-paced environment of Investment Banking in New York and London, she is now based in Canada. Working on Wall Street equipped her with the skills to excel in high-pressure situations, underscoring the importance of meticulous planning and attention to detail, and above all, meeting the demands of very sophisticated clients.
Connie's true passion is travel. She's explored over 68 countries, nurturing a profound affection for the diverse cultures, landscapes, and experiences that Africa, South America and Europe have to offer.
A native Spanish and Portuguese speaker, Connie brings her in-depth experience and knowledge to G/Hardy Tours of these enchanting continents. She designs unforgettable adventures for the most discerning of clients.
Places she's lived: Brazil, USA, England, Spain, and Canada.
Destinations she loves the most: Botswana (horseback riding on safari), Argentina (wine tasting and crossing the Pampas on horseback), Spain (cycling), and the magic of Disney World (annually with her young son!)  
Live your life by a compass not a clock.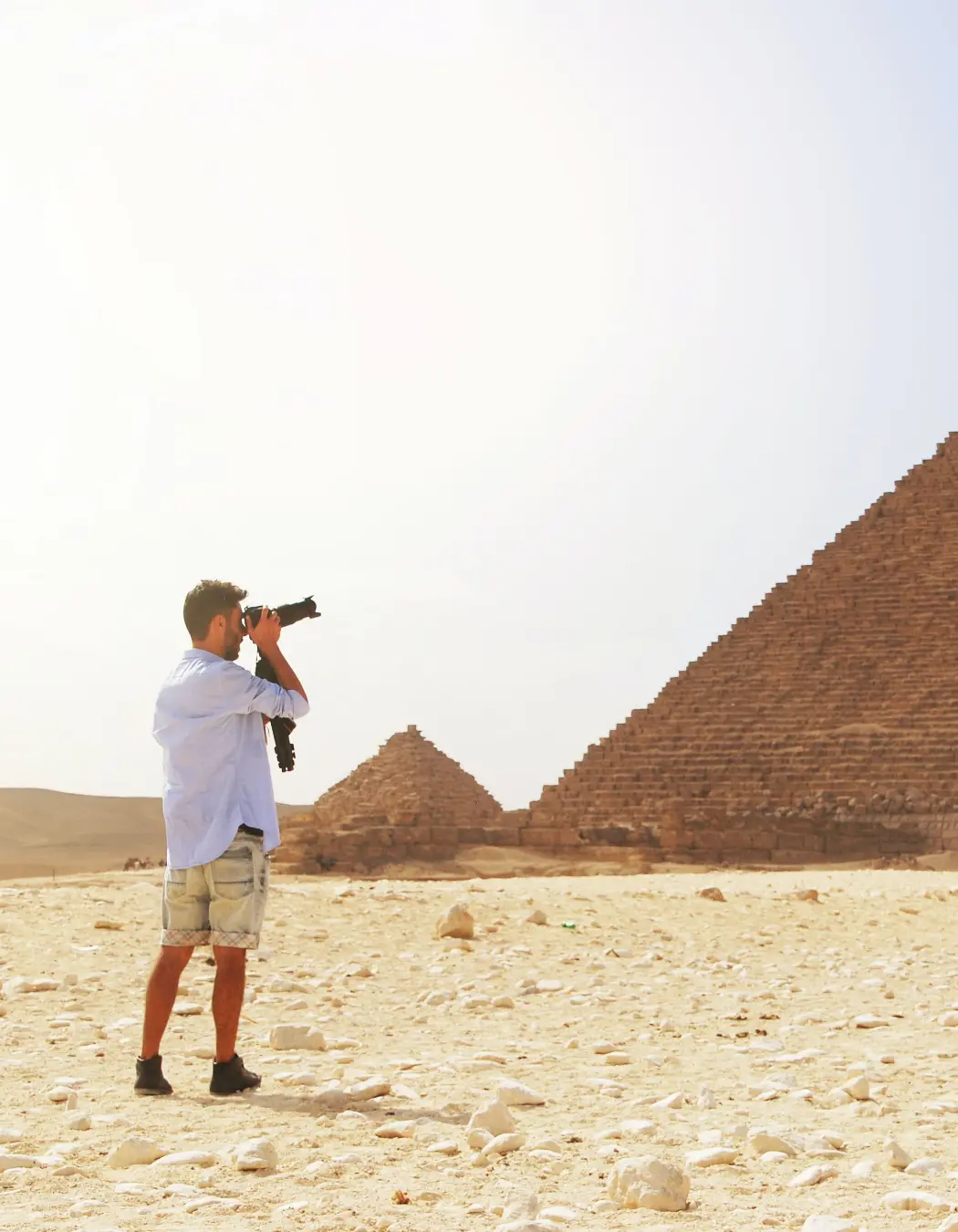 Live life with no excuses, travel with no regret.
Bryan Bonnah, OCT
Experiential Learning Leader & Product Developer
Curator of cultural learning journeys.
With more than twenty years of experience developing and leading experiential learning opportunities around the world, Bryan works with GHardy Travel to craft custom tours for educators from the inspiration phase to post tour follow-up.
He is member in good standing with the Ontario College of Teachers with more than 30 years in education as a classroom teacher (English, Career Studies, Special Education, and Business), Board Program Coordinator (Students with Diverse Learning Needs), IB Program Coordinator, Department Head of Guidance and Career Education, and Department Head of Special Education. With extensive experience in education and travel, Bryan consults in the development of fun and rewarding experiential learning journeys and supports the alignment with curriculum expectations in a variety of subject areas. Respecting the principles of inclusive education, Bryan seeks to ensure all participants are able to fully participate in the educational experience of a lifetime.
Bryan's love of the arts includes opera, classical music, and film. He's attended multiple music festivals across the UK and Europe, while in Toronto he is a passionate supporter of the Canadian Opera Company (COC) and the Toronto International Film Festival (TIFF)
Places he's lived: New Zealand and Canada
Travel destinations he loves the most: Verona (opera), Norway (luxe wilderness), Tanzania (safari), South Africa (Franschhoek and Stellenbosch wines)
Unforgettable
travel experiences.
Discover unique cultures, breathtaking views, and amazing local attractions as you make memories with your fellow travellers that will last a lifetime.