Venice, known as "La Serenissima," is one of Italy's most picturesque cities, and undoubtedly the most unique.
For centuries, Venice's timeless allure has enchanted visitors drawn to the famous canals, ornate palaces, and romantic bridges that define the city's lagoon location. The city's fascinating history is etched in the facade of the Doge's Palace, Bridge of Sighs, and the incomparable St. Mark's Basilica. With GHardy Tours' expert guide leading the way, explore the winding passageways and tranquil neighbourhoods to see an authentic side of Venice that is rarely revealed to the average tourist.
Continuing to Florence and delve into the heart of the Renaissance. Here, artistic brilliance flourished in the 15th century under the patronage of the Medici family. Stand in awe before Michelangelo's David and explore the historic Uffizi Gallery, where masterpieces by Botticelli, Leonardo da Vinci, and Raphael line the walls. As the capital city of Tuscany, the restaurants in Florence offer delectable local cuisine and superlative wines from Chianti and beyond.
Our final destination is Rome, the eternal city where ancient history, Christian heritage, and modern life coexist. Roam through the Colosseum, the colossal amphitheatre that once echoed with the roars of gladiators. Wander amidst the ruins of the Roman Forum, an open-air museum of antiquity and see where Julius Caeser was assassinated.  Explore one of the private palaces of the Roman nobility to view world-class private art collections.  Visit Vatican City to marvel at St. Peter's Basilica, the Sistine Chaple and the treasures found in the Vatican's vast collection.  Dine at trattorias in Trastevere, throw a coin in the Trevi fountain, shop at famous Italian designers, or simply relax in the splendour of the Borghese Gardens just beyond the Spanish Steps.
Throughout the journey, we'll savor authentic Italian flavors, ranging from Venetian seafood delicacies to Florentine steaks, and famous Roman pastas. After a wine tasting, participate in a hands-on cooking class and enjoy the fruits of your labor.
Join us as we unveil Italy's treasures, from the winding canals of Venice to the artistic splendours of Florence and the timeless wonders of Rome. Your journey through Italy's heritage and beauty awaits.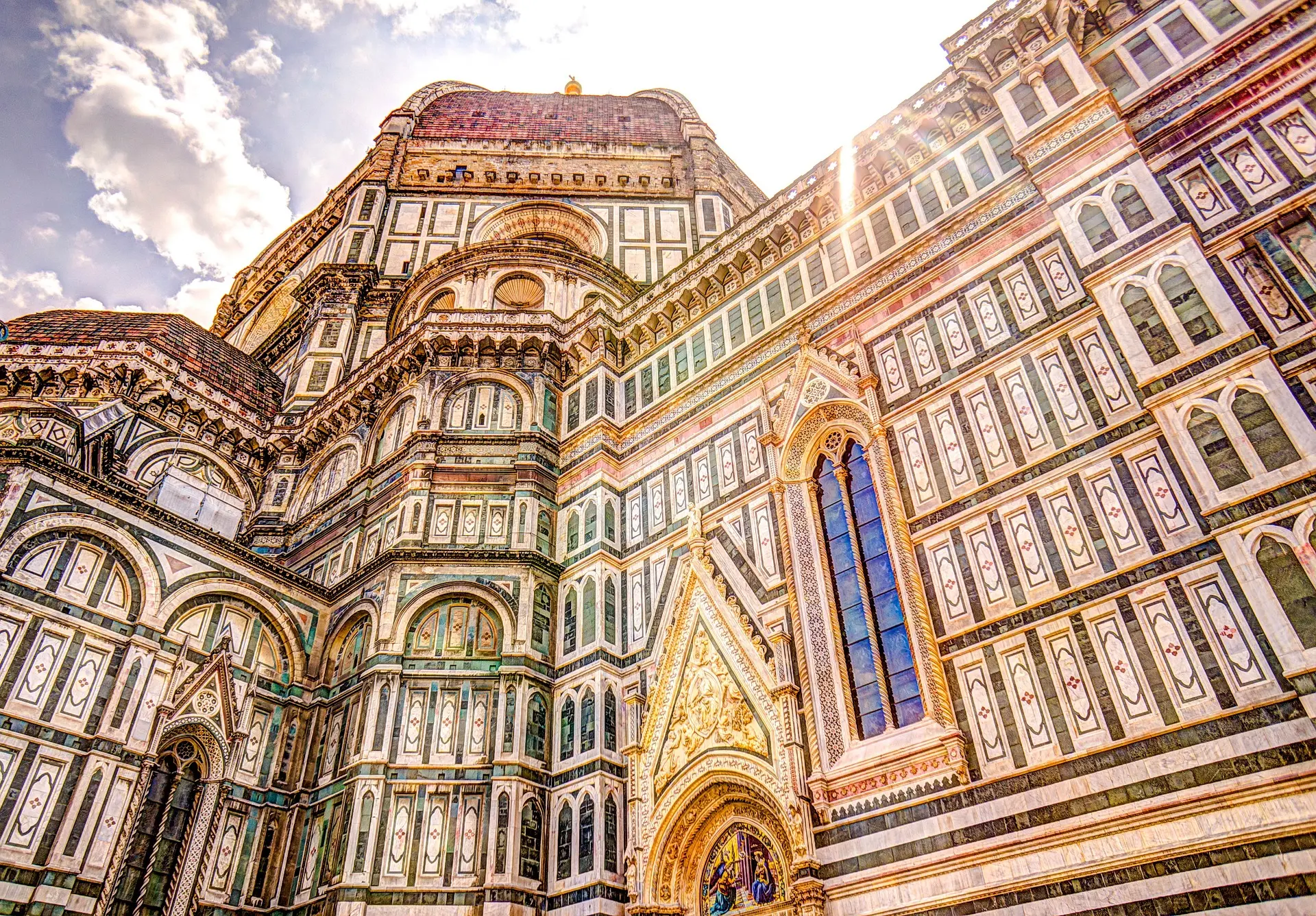 Call the office at 647-343-1708 or email [email protected] to request more information or speak with a trip consultant who can plan a special trip for your group.